Weddings in Houston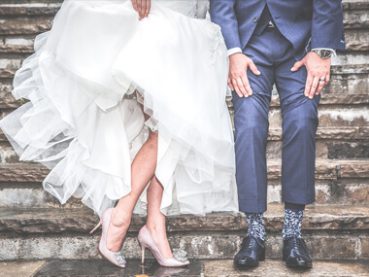 It's one of the most important times of your life, time to plan your wedding! It goes without saying that this is one of the days you'll remember for the rest of your life. Houston is one of the best cities in the area to host a wedding. With romantic venues seemingly everywhere you turn, you're sure to have a memorable ceremony filled with great memories. Houston has it all, good weather, sunshine, as well as talented wedding professionals to pull off your ceremony without a problem. There are thousands of talented photographers, videographers, caterers, and wedding planners in the city of Houston waiting to make your fairy tale wedding come true. With the right amount of research and diligence, you're sure to find the right team of wedding professionals to make your Houston weddings one for the books.
We've all heard of limousines as being the go-to wedding vehicle, but we're about to switch that up for you. We'd like to challenge that assumption with our amazing party buses in Houston! A party bus is much more accommodating than a limousine when it comes to wedding day transportation. A party bus offers much more room for the bride and her dress, and we all know that a happy bride makes for a happy wedding day!
When you have a Houston party bus for your wedding, you're ensuring that you and your wedding party will make memories before you even hit the altar. We'll be glad to take you to your pictures, ceremony, and reception in our luxurious vehicle! Our professional chauffeurs are glad to recommend spots for pictures, as they know all of the best spots in the area with their experience and knowledge. It's impossible to have a bad wedding with Party Bus Houston as your mode of transportation for the night!
You can't go wrong with a party bus that comes with all the fantastic features you're looking for when it comes to your wedding day. You'll find that our vehicles come with everything you'll need! Take advantage of the granite topped bar areas that come stocked with ice, as you'll probably be feeling nervous! Dance it all off on the hardwood flooring, or take a spin on the chrome dancing pole. You'll feel calm, cool, and relaxed as you lounge in the professional leather seating that's found in all of our buses. Not to mention you can bring your own music to plug into the iPod capable sound system! There's also a large flat screen television, perfect for a slide show of the happy couple.
It's easy to see that Party Bus Houston is one of the best transportation companies in the area, especially when it comes to something as important as your wedding. Be sure to consider our professional transportation for your wedding day, as we'll do everything we can to make sure that your wedding goes on without a hitch. We're happy to be able to provide you with the experience that only Party Bus Houston can provide!