Party Bus Houston: Pricing and Rates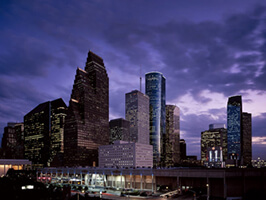 At Party Bus Houston one of our top goals is to provide a party experience that can meet all budgets. We don't want to alienate anybody from using our transportation services! We offer a wide variety of pricing options depending on time, dates, and vehicle selection for your convenience. Package deals are also a very popular option for wedding parties and out of town trips, as you'll be able to save money. If you're looking to save money, be sure to avoid our busy season which runs from early spring until late summer, and consider splitting the overall cost between passengers for an easy per person rate. Review our vehicles page to decide which bus you catches your fancy and feel free to give us a call for a custom quote. We look forward to hearing from you!
Wedding Parties
Your wedding will be a once in a lifetime affair, so be sure to make it an event that will never be forgotten. You've gotten to a great start by coming to Party Bus Houston, because we're experts at Houston wedding ceremonies. Ask about our special wedding package to learn about our specialty discount pricing. Get an even better deal by using a Houston Party Bus for your bachelor party, bachelorette party, and wedding day transportation. We do it all, and we're happy to accommodate your travels at this important time of your life!
Sporting Events
Sports are about as American as apple pie and baby back ribs, and everybody should have the experience of attending a sporting event in one. Take advantage of our sports packages and enjoy a full day of leisure without worrying about a thing. Party Bus Houston will pick up your group of friends, drive you to the game, partake in tailgate parties, and return you at the end of the day safe and sound. No need to worry about drunk driving or even parking, as we take care of it all! You'll be the most stylish tailgater's at the whole stadium.
Out-Of-Town Trips
Don't ride in one of those uncomfortable yellow school buses on your long out of town trips, take advantage of the great 40 passenger bus Party Bus Houston provides. We will pick you up and take you to your destination while you relax on our comfortable couches or watch movies on our crystal clear flat screen TVs. There are also other accommodating features such as iPod capable sound systems and premium bar areas. We can also cater to multiple day trips if desired, and the sky is the limit for our services.
Please contact us at any time for custom quotes and any questions that you may have. Never be afraid to inquire about custom requests, we strive to fill all needs. If you're in any other areas and need to get pricing on a party bus try out Chicago Party Bus, NYC Party Bus, or Kansas City Party Bus.