Your child is growing up fast, and it seems they'll never stop growing in front of your eyes! High school is an exciting time for everybody involved, from the parents to the high schoolers or a student center. Your son or daughter is about to go out into the world of responsibilities and college, but first, you're in charge of dealing with all of the final high school activities or the give your child a great prom night. As usual, your child has an eye for the most expensive things, and you're the one footing the bill. That's why we're excited to present you with a Houston homecoming limousine that gives you your money's worth, plus some!

limo service, homecoming limo, houston homecoming limo.


When it comes to transporting your son or daughter and their friends to an tradition dating, the last thing they want is a ride in your mini van. The last thing you want is your child riding with irresponsible teenage drivers during one of the craziest party seasons in high school. However, rest easy, as you'll be happy to know that there's an option that's better than both of those options, and you'll even boost your "cool parent" reputation with it. Are you considering a party bus or a limo rental for your next son or daughter's Houston Homecoming?




For a great time discover our limo services and limo bus renatals!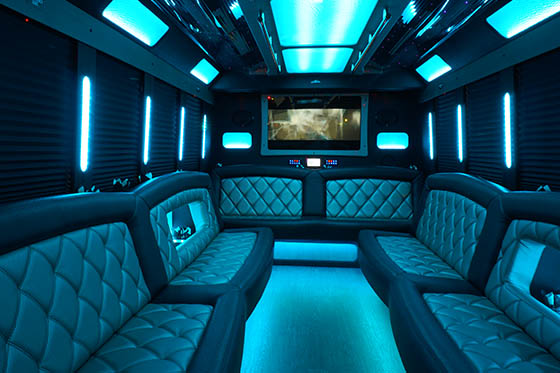 Luxury limo rentals and limousines are a fantastic choice for celebrate high school dances, a prom night or a high school event. It's not hard to see that prom limousines and limo buses are a luxurious mode of transportation, but did you know that they're some of the safest vehicles on the road in Houston? With a our vehicles and professional chaffeur with years of experience on the road, and a maintained and inspected prom limousine your celebration will be safety. Your guests and you will love our luxury limousines, as they come with all the popular amenities that partiers look for. A limo rentals is an excellent option for your homecoming!
Our amazing vehicles are different from any of the competition in Houson, TX. That's because we ensure to go above and beyond equipping our limo buses in Houston with the best features and amenities. You're guaranteed to be impressed by the interior of our limo buses! They come with ice-filled bar areas, plasma HDTV screens with built-in Blu-Ray, iPod/MP3 capable sound systems complete with subwoofers, hardwood flooring for dancing, dancing poles, tinted windows, color-changing neon lighting, and comfortable leather seating.
A leading provider of vehicles with many amenities.
Why a homecoming limo is a worthwhile option for envents as high school dances? You can enjoy the vibrant sound and the incredible luxury of a limousine.It doesn't get any better than that! Not only will you be assured of your child and their frinds will have a journey safety while they're in our care, but they'll also enjoy the benefits of being in a complete prom limo for have a memorial experience.
The perfect vehicle for the homecoming taking into account the requirements that best fit for your children to travel safety and allow him or her the most incredible experience. Choose the perfect vehicle of our fleet depend of the homecoming your needs:
Limo buses
Limo buses are an excellent option for those who like luxury and want more space for guests or be with friends. In a limo bus, you can celebrate with large groups of people and have fantastic moments with high-quality illumination and a vibrant sound system. You can descend on a black limo bus to enter your homecoming dance with style. Nothing better than a limo bus to have a party after the homecoming event.
Shuttle buses, charter buses or party bus rentals
If you are planning a mode of transportation for large selection of people as 20 passenger, for an after-homecoming party, consider all the alternatives that suit your needs. A shuttle bus can bring you the necessary space to go with the friends to any place you have planned to celebrate a unique moment. Party Bus Rentals give the best of a party in a bus, that is a good choice for have an complete celebration while you are in the road.
Houston Homecoming limousines of the best corporate transportation.
Homecoming is an special momment, you want to have a wonderfull event for your child. With that in mind, you can rent a limousine for the High shcool Homecoming and let that your child and their friends have a complete experience. The leather seats of a limousines plus the quality limousine service that we can bring you will make memmorable these event. Also, we can bring you the availability and service of one of our proffesional drivers who will be more than pleasure of attend their necessities.
Our vehicles and prom limousine services for the best of Houston, TX!
Contact us if you are interested in our party buses for homecomimg dance and our transportation services. We will providing instant quote plus of multiple companies for you compare Homecoming limos. We are characterized by our prices according to your budget and our quick and easy way of scheduling and organizing the vehicles and services. Also our Houston hemecoming limos party bus rental and party bus sertvices don't have a minimum hours per vehicle so you can rent a car on weekends or weekdays and a excellent service
Booking services to an affordable prices is easy with us. We can bring you an instant quote for when you decide a Houston homecoming limo that best fit you. If you need vehcicles for a Corporate Transportation, assitance for an airport transfers or multiple transportation companies, wy can privide you with an esay way to contacts multiple transportation companies contact at once.
We are prepared for any event, whether a Pep rally, a corporative event, or a homecoming event in the Houston school districts. We can bring you an excellent attention for you can have a wonderfull experience inwith a party bus service or party bus rental , don't doubt to call us.