Homecoming in Houston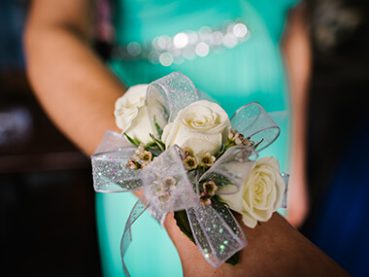 Your child is growing up fast, and it seems as if they'll never stop growing in front of your eyes! High school is an exciting time for everybody involved, from the parents to the high schoolers. Your son or daughter is about to go out into the world of responsibilities and college, but first, you're in charge of dealing with all of the final high school activities. As usual, your child has an eye for the most expensive things, and you're the one who is footing the bill. That's why we're excited to present you with a Homecoming option that gives you your moneys worth, plus some!
When it comes to transporting your son or daughter and their friends to the school dance, the last thing they want is a ride in your mini van. The last thing that you want is your precious child riding with irresponsible teenager drivers during one of the craziest party seasons in high school. However, rest easy, as you'll be happy to know that there's an option that's better than both of those options, and you'll even boost your "cool parent" reputation with it. Have you ever considered renting a party bus for your son or daughters next Houston Homecoming?
A party bus is a fantastic choice for Homecoming transportation in Houston. It's not hard to see that party buses are a luxurious mode of transportation, but did you know that they're some of the safest vehicles on the road in Houston? With a party bus, a professional chauffeur with years of experience on the road is driving around your child in a maintained and inspected vehicle with a large insurance policy. Your teen is going to love our limo buses, as they come with all of the popular amenities that young partiers look for. It's not hard to see why a party bus is such a great option for your son or daughters homecoming!
At Party Bus Houston, our amazing vehicles aren't comparable to any of the competition in the area. That's because we make sure to go above and beyond when it comes to equipping our party buses in Houston with the absolute best features and amenities. You're guaranteed to be impressed by the interior of our party buses! They come with ice filled bar areas, plasma HDTV screens with built-in Blu-Ray, iPod/MP3 capable sound systems complete with subwoofers, hardwood flooring for dancing, dancing poles, tinted windows, color changing neon lighting, and comfortable leather seating.
It's not hard to understand why a party bus is a worthwhile option to consider for your child's homecoming. Not only will you be assured of your son or daughters safety while they're in our care, but you'll also enjoy the benefits of being a cool mom or dad for renting a luxurious party vehicle for them. While your child has the time of their life in our updated party buses, you can enjoy a quiet night at home while you await their safe return. It doesn't get any better than that!