Night Out On The Town in Houston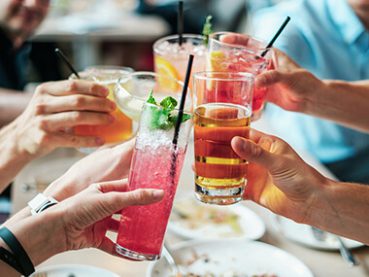 Sometimes, all you need is a night out on the town with all of your friends. With the stress of everyday life, work, money, and everything else, you deserve to let loose and have fun in the best way possible. Houston has an amazing nightlife scene with options for everybody! Whether you're a fan of laid back dive bars or bustling nightclubs, there's something to make everybody happy here. You're sure to have a fantastic time touring through Houston's nightlife scene in our luxury limo buses. Hard to beat the fun of a night dedicated to touring through all of the best areas to have fun in Houston.
Here at Party Bus Houston, we're here to help you have the best night out on the town! You're certainly going to need a mode of transportation at the end of the night, and you'll want to make sure that it's a safe way to travel. With a party bus, all of your bar hopping dreams will come true! It's a much better way to get from place to place than finding a smelly taxi or risking a DUI with friends. With our help, you're sure to have a flawless night out with all of your favorite friends in Houston.
When you have a professional mode of transportation for your night out in Houston, your worries will be minuscule. In fact, the only thing you'll have to worry about is having fun when you're with Party Bus Houston. With our transportation, you won't even have to think about designated drivers, as our chauffeurs are the best in town. You don't even have to figure out places to go to, as our chauffeurs are knowledgeable of the Houston hot spots. With a party bus, your night out doesn't stop when the bars close, as party buses don't have a closing time! This leaves you with unlimited possibilities for fun.
If you aren't yet convinced to rent a party bus for your night out in Houston, let us tell you a little bit more about the amazing features that come standard on all of our Houston party buses. When you rent our party bus, you're getting a vehicle filled with ambient multicolored laser lighting, high quality bar areas complete with ice, flat screen televisions monitors with DVD players, newly installed hardwood flooring, opulent leather wraparound seating, privacy tinted windows, stripper poles, audio systems with iPod inputs, and neons with a laser light show. Perhaps now you can see just why it is that our buses are unmatched throughout the Houston area.
Call us today to get a quote and begin to put together your reservation! You and your friends will be sure glad that you rented a party bus when the end of the night rolls around. We're happy to provide you with the best transportation in all of Houston, at a price that won't break your bank. Get ready to have one of the best night out experiences you've ever had with our party buses. We look forward to providing you with professional transportation service.