Concerts in Houston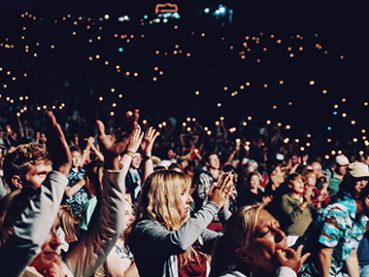 If you're a fan of music, you're sure to enjoy a visit to Houston. With so many talented musicians and big names rolling through town, there's always a place to enjoy some top notch live musical entertainment here. There's nothing better than seeing one of your favorite musical artists live with all of your friends, singing along to all of the words while you dance and enjoy your drinks. With many different venues for music as well as music festivals throughout the year, there's no doubt that Houston is a musical city. You're sure to have a positive musical experience here, especially if you decide to take our advice.
A Houston party bus is one of the best ways to assure that you'll have an amazing concert experience! Although concerts are always fun, there's no doubt that they certainly can come with some stress, especially if you're driving yourself and your friends. When you decide to rent a party bus in Houston for your next concert experience, you're ensuring that you'll experience a concert like you never have before, without all of the tiny worries that eventually add up in the end. It's a win win situation for everybody, and we'll tell you more.
When you decide to rent a party bus for your next concert experience, you won't have to deal with the troubles of finding a designated driver. Our professional chauffeurs will get you home safe and sound without any DUI's! With a party bus, you won't have to deal with the awful traffic that usually surrounds the venue before a big show. You won't even have to find directions, as our chauffeurs come with a GPS unit for your convenience. You won't have to deal with parking, or even walking to the entrance, as we'll drop you off right at the door!
One of the top reasons why clients use our Houston party buses for their concert experience is the fact that our party buses have the highest quality of amenities in the area. You won't find another company offering the quality of party buses that we offer, and we're proud of that. Our amazing party buses in Houston come with polished dancing poles, custom bars filled with ice, large televisions with DVD inputs, iPod capable subwoofer equipped sound systems, strobe light shows, tinted windows, hardwood flooring, and high quality wraparound leather seating. Our party buses are untouchable in terms of amenities and quality.
We hope that you'll consider a party bus for your mode of transportation when it comes to your next concert experience. Our party buses are extremely affordable, especially when the cost is split between all of the passengers who are attending. You'll always get your moneys worth with us, as your trip comes with unlimited stops and mileage. With all of these reasons, why wouldn't you want to get a fantastic party bus for your concert? Be sure to give us a call to begin your reservation, we guarantee that you won't regret it!