Party Bus Houston: About Us
Mission Statement: To give our customers a stress-free evening they will never forget.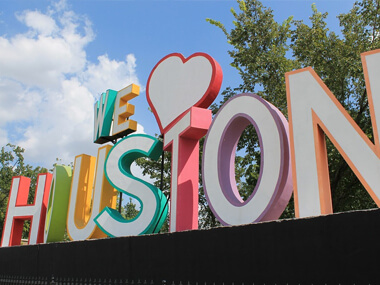 Party Bus Houston takes great pride in the services we offer our customers, and we're happy to provide premiere transportation to the area. Our goal is to give each and every customer a night they will never forget, and we've succeeded with our determination and attention to detail. Any desire our customers have, we do our absolute best to accommodate their needs, and we believe this has a lot to do with our overall success. With our professionalism and years of experience providing luxurious Houston Limo transportation, we're able to accommodate any event or itinerary. Whether you're planning a large trip, a small trips, or even shuttle service, we're able to provide you with the best transportation.
Party Bus Houston has many years of experience under our belt and we are well seasoned in operating a seamless business, which means less vehicle breakdowns and missed appointments. Many companies in the area don't deliver on this account, so it's extremely important to do your research. Here at Party Bus Houston, we know how important it is for our customers to be on time at their destinations, and we take every maintenance measure we can to ensure that our vehicles are operating in top shape. We have a team of certified mechanics working hard so we'll never be late for a customer.
You can rest easy knowing all of the vehicles in our fleet have passed a rigorous inspection program and are fit for the road. Aside from being safe and licensed, our buses are loaded with the latest technology and features that every party wants. Our amazing vehicles come with a blasting sound system that supports iPods, so be sure to bring your favorite music with you. They also come equipped with a dancing pole for the partiers to show off their skills! Our customers love the neon light system that makes them forget that they are on a bus. And of course, our fully trained and licensed chauffeurs know the ins and outs of Houston.
We look forward to offering Houston area residents are great party bus service for many years to come, please give us a call and come check out our buses. We can't wait to meet you!
Try these recommendations for your next outing while you're on vacation: Whistler Limos, Denver Limo Services, and Chicago Party Bus.